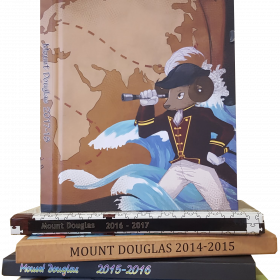 Hey Rams! Do you ever want to look back to your school memories when you get older? Get a yearbook!
Our Yearbook Team creates an amazing quality yearbook with fantastic content. We try to get every student in the book at least twice!
It's $50 for a limited time only and the only way to guarantee your copy is to pre-order!
Preorder it now on the school cash online (https://sd61.schoolcashonline.com/)
The price will rise to $55 in the new year.
Contact Ms. Wear (lwear@sd61.bc.ca) for more information.