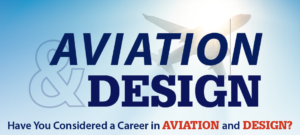 Aviation – Co-pilot three flights and achieve Transport Canada ground school certification! Students (grade 10 – 12) will have the unique ability to spend an entire semester (February – June) in an aviation and design program. Students will earn credit for high school and post-secondary courses.
Autotech – Attend Esquimalt High for 13 weeks of instruction and 7 weeks at Camosun College. 100 hours of Work Experience to be completed before Camosun portion. Start date: February 2018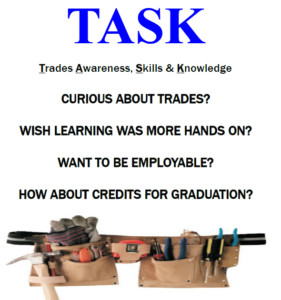 TASK – Students will experience a variety of trades including carpentry, electrical, sheet metal, welding, plumbing, machining, general maintenance, installation, inspection, demolition, testing and troubleshooting. State date: February 2018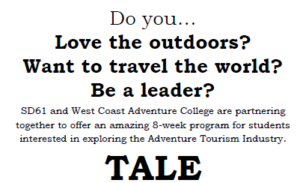 Tale – A blend of classroom-based instruction, outdoor activities, skill development and work experience.  For grade 10, 11, or 12 students in July – August 2018
For these unique opportunities, please see Ms. Dawson in the Career Centre if you need hard copy applications and more information.