Ted Meldrum – Challenge Coordinator – Social Studies – Mount Douglas
Mr. Meldrum attained his Bachelor of Arts in Geography and History in 1994, finishing his degree during the evenings while working full time as a land surveyor assistant. Five years after graduating from the University of Victoria, Mr. Meldrum returned to the University of Victoria and completed his post degree program, earning his teacher certification while starting his family, and finishing in the top 5% of his classes. Mr. Meldrum began teaching gifted students in the Esquimalt High School Challenge program before moving on to the Alternative Education and the Adult Education Programs.  Arriving at Mt. Douglas in 2009, Mr. Meldrum once again started teaching gifted students in 2010, starting with Social Studies 10 and moving on to all Social Studies from grade 9 – 11.  In 2015, he took over the position of Challenge Coordinator with a focus in improving the relationships and connections for students in the Program.  Wherever Mr. Meldrum has taught, he has created innovative programs and revitalized existing programs. Mr. Meldrum has continued to hone all aspects of his teaching practices, focusing on working with gifted students, connecting with youth at risk, improving student connections to learning, and enhancing interactions of gifted students.  He is a co-winner of the Government of Canada History Award for 2016.
Neal Johnson – Science & Math – Mount Douglas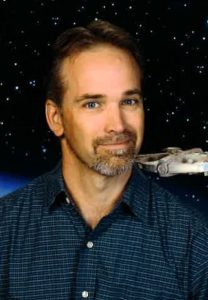 Neal Johnson has focused on Gifted Education his entire teaching career.  His unusual degree is a Bachelor of Education in General Sciences Expanded (With Distinction) granted by the University of Victoria in 1996. This specialized degree allowed him to integrate Physics with other sciences such as Chemistry, Biology, Astronomy, and Geophysics.  By 1998, Mr. Johnson had been recruited to teach full-time within the Cedar Hill Junior Secondary Challenge Program, and a year later was asked to serve as Challenge Coordinator for this district program.  He accepted and guided the program until 2009, including transitioning the program into its present setting at Mount Douglas Secondary.
Many people may be familiar with Mr. Johnson based on his work supporting students in competitions at Mount Douglas as well as at various Middle Schools.  As a teacher sponsor for the Provincial Math Challengers, National University of Waterloo Math competitions, Canadian Open Mathematics Challenge, and the provincial Kwantlen STEM competition, Mr. Johnson has been very fortunate to help students win many championships.  Since 2005, Mount Douglas Secondary has been recognized as the top performing school on Vancouver Island for these Mathematics and STEM competitions, and even won Top STEM School in British Columbia at the 2019 Kwantlen Provincial STEM Competition.  In recognition of all of the work and successes Mr. Johnson has experienced with his students over his career, he was nominated for and subsequently honored to receive the Outstanding Teacher Award from the University of Chicago.  Given that Mr. Johnson himself was designated as "Gifted" and one of his children also received this designation, it is not surprising that he has such a passion for Gifted Education. He has experienced the substantial benefits from the perspective of student, parent, and teacher.
Amelita Kucher – Science – Mount Douglas
After a decade spent exploring the world,  its vibrant cultures, forests and oceans, Amelita Kucher immersed herself at the University of Victoria earning a Co-op degree in Biology with a minor in Environmental Studies. Her work as a university TA, conference organizer, Parks naturalist and interpreter led her into the classroom. Currently head of the Science Department, Ms. Kucher brings experiential learning into her Science 10 Challenge and Anatomy 12 classes with explorations, field trips, yoga stretches and hands-on inquiry laboratory work. Ms Kucher's passion for biodiversity and creating connections for students with the natural world has evolved into an Environmental Leadership Program for grades 10 to 12 at Mount Douglas which immerses students in collaborative opportunities in the school garden, recycling, teaching younger students and maintaining local parks, oceans and the school grounds.  Ms. Kucher documents many of the school's students activities as an experienced photographer. She spends her leisure hours removing invasive plants on Mount Tolmie, hiking, biking and enjoying Victoria's rich culture.
Allan Williams – English – Mount Douglas
A graduate of the University of British Columbia and Simon Fraser University, Alan Williams moved to Victoria for love, and began teaching at Mount Douglas in 2003. His first experience working with gifted students was when he helped create the Mini School at Killarney Secondary in Vancouver. He has taught French, ESL, PE and Social Studies, but for the last five years has focused on teaching English in the Challenge Program, as well as Drama. An accomplished field hockey player, he played on the Canadian Men's National Squad for three years, and coached the UVic Vikes for six years. Denying a mid-life crisis, Alan has morphed into the loud singer of a teacher rock band, hoping to tour portables everywhere.
Sean Lansdell – English – Mount Douglas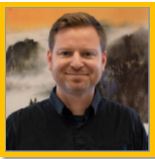 Sean Lansdell has been teaching English in the Victoria School District since 2008, and he's been at Mt. Doug
since 2012. He spent his formative years on the Saanich Peninsula, where he devoted much of his time to
athletic pursuits. After his graduation from Stelly's Secondary, and a couple of wonderfully aimless travel years,
he decided to turn his burgeoning passion for literature into a career. He therefore completed a Bachelor of
Arts in English Literature, followed by a Post-Degree Education Program, both at the University of Victoria.
During these post-secondary years, Mr. Lansdell spent many of his nights working in local restaurants, through
which he developed an enthusiasm for cooking. While his culinary efforts no longer earn him a paycheque, he
is fairly certain they are appreciated by his wife, Marianne, and his two young children, Sage and Max.
Jordan Bell – English – Mount Douglas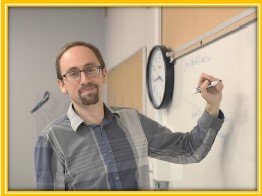 As a Mt. Doug alumnus and former Challenge student, Jordan Bell is thrilled to pass on his positive experience to a new generation. Mr. Bell was raised by a professorial patriarch possessing a pronounced proclivity for poetry; this upbringing, along with his student years in the classroom of Mt. Doug legend Mr. Greene, likely sealed Mr. Bell's fate of becoming an English teacher himself. After completing his BA English Honours with Distinction and Post-Degree Professional Program at UVic, he spent time teaching on the mainland and in Japan before returning to Victoria and joining the school district in 2016. He also enjoys theatre, and has discreetly performed in productions at Langham Court and St. Luke's. Mr. Bell is sincerely grateful to work here at Mt. Doug, where he is inspired each day by the excellence of his colleagues and students.