Ted Meldrum – Challenge Coordinator – Social Studies – Mount Douglas
Ted Meldrum attained his Bachelor of Arts in Geography and History in 1994, finishing his degree during the evenings while working full time as a land surveyor assistant. Five years after graduating from the University of Victoria, Mr. Meldrum returned there and completed his post degree program, earning his teacher certification, finishing in the top 5% of his classes. Wherever Mr. Meldrum has taught, he has created innovative programs and revitalized existing ones. Mr. Meldrum has continued to hone all aspects of his teaching practices, connecting with youth at risk, improving student connections to learning, and enhancing interactions with gifted students. He is a co-winner of the Government of Canada History Awards for 2016. Ted has developed a holistic approach to teaching, with an emphasis on students' skills, cognition, and mental well-being.
Neal Johnson – Science & Math – Mount Douglas
Mr. Johnson teaches Science, Mathematics, and Physics at Mount Douglas, and also sponsors numerous Math competitions for the Junior grades. He also sponsors a group of select Math Leadership students who helps younger students at Mount Douglas and Arbutus Middle School prepare for math competitions.  His educational qualifications consist of a Bachelor of Education in General Sciences (Expanded) with Distinction in 1996 from the University of Victoria.  This specialized degree allowed him to focus on Physics integration with Biology, Chemistry, Astronomy and Earth Sciences.  Having taught Challenge since 1998 and having coordinated the Challenge Program from 1999-2009, Mr. Johnson has focused much of his professional development around Gifted, Creative and Talented adolescent development through the years.  In recognition of the work Mr. Johnson has done with his students, he was nominated for and eventually honored to receive the Outstanding Teacher Award from the University of Chicago.  As a child, Mr. Johnson himself received a designated as "Gifted", and one of his children subsequently received this same designation.  Perhaps Mr. Johnson's passion for Gifted education is not surprising given his broad experience from the perspective as a student, as a teacher, and as a parent.  Interests outside school include construction and renovation work.
Carrie Ann Taylor – Social Studies – Mount Douglas
Carrie Ann Taylor received her Bachelor of History from the University of Victoria in 2001 and then moved to Toronto to study at the Ontario Institute for Studies in Education at the University of Toronto where she completed her Bachelor of Education in 2003.  In her education studies, she was part of a cohort focused on a model of teaching that fostered both global and community citizenship.  After a few years in Toronto, Ms. Taylor returned home to Victoria.  In addition to her role as a classroom teacher, she has worked for a national non-profit organization developing innovative educational resources in the areas of citizenship, multiculturalism and diversity, global and environmental issues, and peace/conflict studies. In 2016, she was a co-winner of the Government of Canada History Award for a curriculum project created in collaboration with Mr. Ted Meldrum and Mr. Adrian French that guides students to explore and assess Canada's role in international peace-keeping in the 20th century. Ms. Taylor is also active in her community and has actively coordinated her neighbourhood association for many years. She has been teaching Social Studies and English in Victoria since 2007, and recently started teaching this is her first year in the Mount Doug Challenge program.  Known to her students as "Ms. T.", she loves to teach, loves to learn, and says the students are the best part of coming to work every day.
Ben Greene – English & Ideas – Mount Douglas
At the age of 23, Ben Greene received his Master of Fine Arts in Creative Writing from the University of North Carolina at Greensboro. He has published original work in International Poetry Review, The Denver Quarterly, Prism International, The Southern Reader and several other literary journals. He is a member and principal songwriter for the semi-popular, quasi-legendary band, The Near Myths, whose third CD should be available in 2013. Mr. Greene is the Head of the English Department. Among the classes he teaches are English Challenge 10, Writing 12, Ideas 11, English 12 Challenge and Advanced Placement English Literature.
Amelita Kucher – Science – Mount Douglas
After a decade spent exploring the world and its cultures, Amelita Kucher immersed herself at the University of Victoria earning a Co-op degree in Biology with a minor in Environmental Studies. Her work as a university TA and as a Parks naturalist and interpreter led her into a teaching career. Now head of the Science Department, Ms. Kucher brings experiential learning into her Science, Biology and Earth Science classes with explorations, yoga stretches and hands-on laboratory work. Fluent in French, she takes Mount Doug students to France every two years as the coordinator of our France Exchange. Ms. Kucher documents many of the school's
activities as an experienced photographer. She spends her leisure hours hiking, biking and enjoying Victoria's culture.
Lisa Hill – English – Mount Douglas
After earning a Bachelor of Arts (with Distinction) in English Literature in 1988 from the University of British Columbia, Lisa Hill was offered a place in the University of Victoria's Internship Program, and completed her teaching certificate in 1989. Mrs. Hill finished a post-degree diploma in Teacher Inquiry through Simon Fraser University in 2013, and a Masters degree in Educational Leadership through Vancouver Island University in 2015.  An avid athlete, she was a competitive runner and triathlete for many years, and has her students "physicalize" Shakespear's poetry in order to appreciate the rhythm of his language.  Mrs. Hill has never met a piece of chocolate she didn't like.  She teaches English 9 and 10 Honours, English 11, English 12 and English 12 Challenge.
Allan Williams – English – Mount Douglas
A graduate of the University of British Columbia and Simon Fraser University, Alan Williams moved to Victoria for love, and began teaching at Mount Douglas in 2003. His first experience working with gifted students was when he helped create the Mini School at Killarney Secondary in Vancouver. He has taught French, ESL, PE and Social Studies, but for the last five years has focused on teaching English in the Challenge Program, as well as Drama. An accomplished field hockey player, he played on the Canadian Men's National Squad for three years, and coached the UVic Vikes for six years. Denying a mid-life crisis, Alan has morphed into the loud singer of a teacher rock band, hoping to tour portables everywhere.
Sean Lansdell – English – Mount Douglas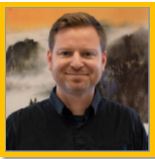 Sean Lansdell graduated from the University of Victoria with a Bachelor of Arts in English Lit.  During his undergraduate studies, he spent many of his nights working as a cook in various restaurants throughout Victoria.  Despite a passion for cooking that led him to consider a culinary career he ultimately began a post-degree teaching internship and earned his certification in 2007.  Now in his 12th year of teaching, Mr. Lansdell has been at Mt. Doug since 2012.  He became a teacher because of his love of storytelling and his appreciation of the constructs of language; he aims to pass on this enthusiasm to his students.  Outside the classroom, Mr. Lansdell is a dedicated sports fan, an avid reader of fiction, and a devoted father of two young children.