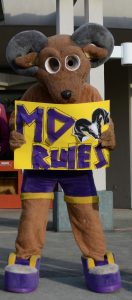 2023-2024 Admin Message
At Mount Douglas Secondary, students have a wide range of opportunities to explore. Whether they choose from a variety of academic, artistic, or technical courses, performing arts,  sports or clubs, or other pursuits, the only limit is how much the students themselves apply their energy.
Our school is known for excellence in school subjects and out-of-school endeavors. Many of our students show leadership in STEM, Arts, Humanities, Sports and in our community.  We are incredibly proud of the young people who attend Mount Douglas, wherever they are in their journey of finding themselves.
We are part of one learning community, and are proud to walk alongside our students and their families.
GO RAMS!
Mount Douglas Admin Team – Donna, Heather, and Maylyn