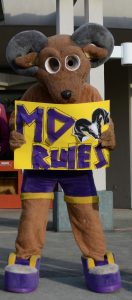 2021-2022 Admin Message
The 2021-2022 school year brings a return to a more normal year for staff, students, and our community.  While the global pandemic means safety is still at the forefront in all our planning for the year, we are excited for the return of clubs and sports as well as full time attendance for all our students!  We are also back to a semester schedule which will reduce the number of transitions through the year. 
The grade 12s will be finishing their high school career and beginning a new journey into adulthood.  I am excited to watch the Graduating Class of 2022 walk across the stage as a celebration of all their hard work and dedication to their high school career.  Working hard and finishing your high school career strong will make your celebration that much more gratifying.
Mount Douglas Secondary is a great school and we are proud to be part of this community as we learn and grow together as one learning community.
Mount Douglas Admin Team – Donna, Phil, and Nancy