B.C.'s Graduation Program – What parents and students need to know
Grade 12 is the final step before you open the door to your future… but before you make this transition, some planning needs to take place. A transition plan from high school to life after Mount Douglas is not only a good idea but is a graduation requirement. It is worth four mandatory credits. Details of the graduation requirements are included in the 2018-19 Grad planner.
The Career Life Connections course assignments should be initiated in early fall culminating in the Grad Gallery presentation in April.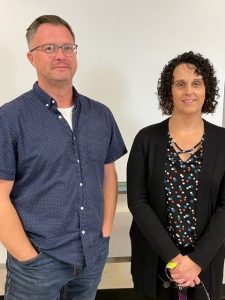 Ms. Bailey is available in the Career Centre Block A for semester one, and Blocks C on M, W, F, and Block D on T, TH in semester two. Mr. Verhagen is available in the Career Centre every day. We will see students on an individual basis to work on completing the Career Life Connections requirements.
The class of 2022/23 will be completing their Career Life Connections through Google Classroom.
See Ms. Bailey or Mr. Verhagen for questions and the google classroom code.