2022 Graduation Ceremony Video Link:
Life Touch Grad Photos from UVic
Enter your school passcode – MDSS2022
Congratulations to your 2021/2022 Grad Valedictorians Alexander Darby and Aditya Nagrath !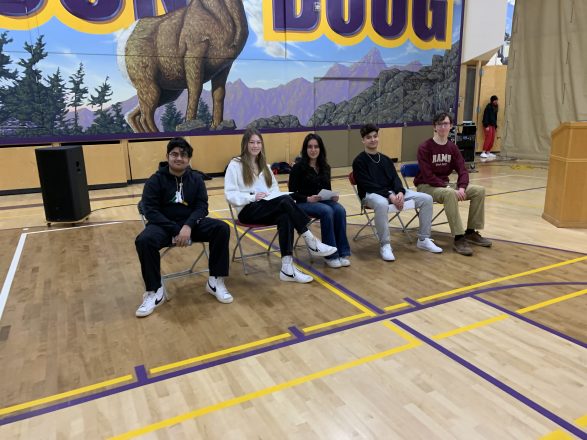 Graduation Class – Important Dates
Grad Write-up
Your grad write up will be read out while you walk across the stage to be greeted by Ms. Thompson, et. al.  These words will be heard by your family and friends – make them count and remember to show class and honour!  They must be submitted before April 6, 2022.  You must submit your write-up before Ceremony Tickets can be purchased.
See google form link below:
Capstone Presentations (Part of Careers Course required for Graduation)
The Careers staff will be seeing Grade 12 Capstone presentations on Tuesday April 19, Wed April 20, Thursday April 21 Friday April 22, Wed April 27, and Thursday April 28. There will be four sessions each day with 10 students per session. Students have been encouraged to sign up in their spare blocks if they have one, to avoid missing class. Please sign up in the Google classroom.
Grad Events
Friday April 29 – Grad Lock-in – 7:00pm – 10:00pm at Mt. Doug School
Sunday June 5- 6:00pm – Formal Dinner and Dance – Delta Hotel
Thursday May 26th – Grad Ceremony at UVIC
UVic has confirmed that Graduation Ceremonies can be held in the Farquhar Auditorium with capacity at 100% without parents/guests needing to provide proof of vaccination.
Magic Wand program for grads. Why buy a Grad Tuxedo or dress when you can borrow one? Magic Wand for Grads Information