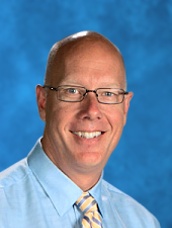 Welcome to Mount Douglas Secondary School. We appreciate your interest. Our school has a long history of excellence in the areas of academics, athletics, leadership and the arts. The professional staff work together to create a warm, welcoming learning environment that is inclusive to a multi-cultural, student population of diverse learners.
We believe in the highest possible standards of achievement for all students, in all aspects of learning. All learners are welcome at Mount Douglas. We endeavor to make your son or daughter's experience rich, varied, challenging, and rewarding.
We are very proud of the achievements of our students; it is through their hard work and the dedication of an outstanding staff that we have been recognized provincially, nationally and internationally as a school of academic excellence. Each year our students continue to amaze with the number and dollar amount of scholarships they earn to a variety of North American, post-secondary institutions.  Last year our students earned in excess of $1.3 million dollars in scholarships and bursaries.
We are a semestered school of approximately 1050, in grades 9 – 12; we offer courses across a broad spectrum of interest areas as well as advanced classes for students wishing to enrich their academic programs. Mount Douglas also hosts one of two of the district's 'Challenge' programs for our most gifted, creative and talented students. For students facing academic challenges, we have a wide variety of resources and support to help them find success.
In conjunction to our curricular program, students actively participate in extra-curricular activities in athletics, environmental clubs, social awareness clubs, drama/improve and student leadership (to name a few). Our school is committed to providing opportunities to engage our students in a safe, caring, and encouraging environment where they can develop their passions and become good citizens.
We invite you to learn more about Mount Douglas Secondary School by exploring the many programs outlined here on our website. Here are just some of the features of our school:
Advanced Placement (AP) programs.
uStart courses through partnership with UVIC where students to university level courses typically in their grade 12 year.
District Challenge Program to give special instruction for gifted, talented, and creative learners)
Targeted support for students who face academic challenges including resource room, peer tutoring, English language support, individual case management and more.  Student Support Services Page
Career programs in Business Education (Marketing and Entrepreneurship) and Computer Assisted Drafting (CAD).
Scholarship class to help graduating students navigate the possibilities for post-secondary scholarships and funding.
Athletics (Football, Volleyball, Cross Country, Badminton, Rowing, Soccer, Basketball, Field Hockey, Swimming, Track & Field and more…)
Fine Arts (Concert Band, Jazz Band, String ensemble, Concert Choir , Jazz Choir, Dance, Drama and Acting, Visual Arts, Photography, Media Studies, Musical Theatre and more…)
Student Leadership is a robust, dynamic program with over 150 students making a difference every day in our school and the community
Without question, there is something to meet the interests of all students.  For parents, Mount Douglas has an active and enthusiastic Parent Advisory Council known as RAMPAC. Parents are always welcome in our school.
Thanks again for visiting. If you need more information, please email us at mtdouginfo@sd61.bc.ca.  We would be pleased to help you learn more about our school.
Kind regards,
Shawn Boulding
Principal